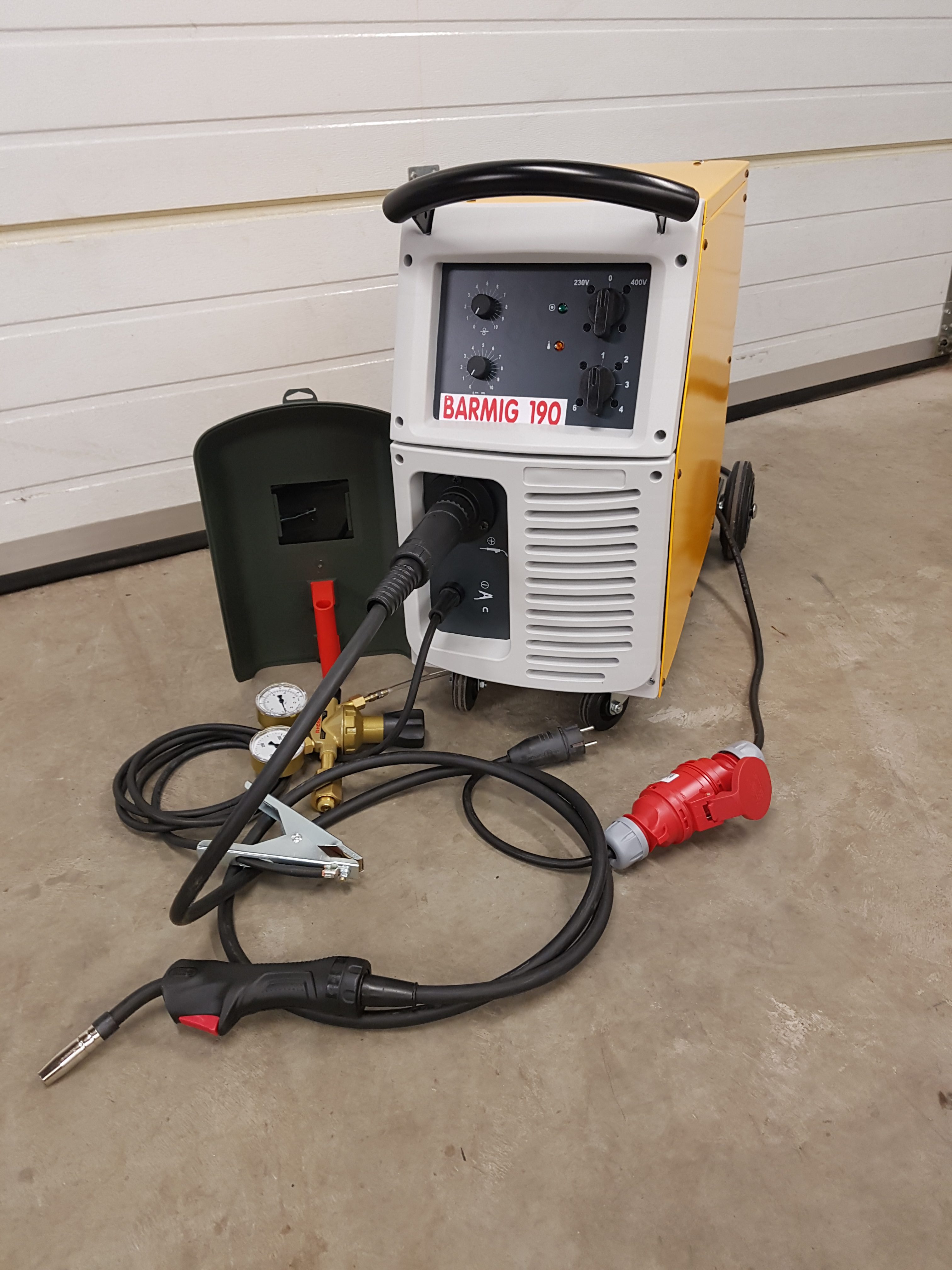 Barmig 190 CO2 lasapparaat Perfecte machine voor laswerk aan autos / licht constructiewerk / rolkooi bouw e.d Machine is een echt duits kwaliteits product absoluut geen china of italiaan. Eenvoudige bediening tevens proplas (tijdlas) stand.
Kopergewikkeld Lastoorts heeft een EURO aansluiting en is afneembaar Aardkabelset is ook afneembaar door DINSE koppeling er kunnen grote en kleine rollen lasdraad gemonteerd worden. Kan eenvoudig door schakelaar op het front op 230 of 400V geschakeld worden machine is compleet dus met:
reduceerventiel lastoorts aardkabelset lasdraad handlaskap verloopkabel voor 400V of 230V
prijs is inclusief BTW €650,- en natuurlijk met garantie
OOK LEVERBAAR IN 250 AMPERE KRACHTSTROOM MACHINE !!!!!
GEHEEL COMPLEET €950,- INLUSIEF !!!